Immigration Services for Employers
Solve Your Labour Issues With Immigration
GoEasy can connect you with the talent your organization needs with qualified, trained, and experienced candidates from abroad. Medical professionals, engineering, programming, scientific, tradespeople, and skilled labourers.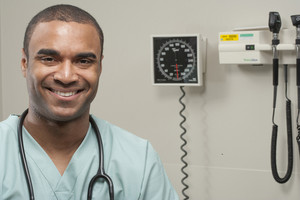 "GoEasy made the process simple and almost effortless."
What is a Labour Market Impact Assessment (LMIA)?
Formerly known as "Labour Market Opinion" (or LMO), the "Labour Market Impact Assessment" or LMIA is a document that a Canadian employer may need to obtain before hiring a foreign worker.
Anyone who has ever given any thought to the idea of immigrating to Canada has heard about the LMIA program. We will tell you all you need to know about LMIA, why you need it, and how you can get one.
An employer wishing to hire a foreign worker will need to apply to Employment and Social Development Canada (ESDC). ESDC then reviews the application and issues an assessment or a report – the LMIA. The purpose of this report is to outline the impact that hiring a foreign worker will have on Canada's labour market to allow for an informed decision to be made.
LMIA Document Checklist
Letter of good standing from CPA/Lawyer
LMIA Employer Checklist (required)
Business registration details (CRA)
Letter of support from local MLA/MP/Mayor
Schedule 100 & 125 (only when requested)
PD7A (latest)
PROCESS
Employer signs a retainer agreement
Consultants register a company on the job bank
Advertise positions for 4 weeks nationally
Submit LMIA application to ESDC for approval
Apply for a work permit
Foreign worker arrives
What Are The Benefits of LMIA?
Any employer who wishes to hire a foreign employee must obtain an LMIA from ESDC. If the assessment by ESDC is positive, the LMIA will outline the conditions of the job being offered, the name of the employee in question, and an expiry date.
Once the Canadian employer receives the LMIA, it is then forwarded to an overseas employee. Only once Labour Market Impact Assessment is obtained can an overseas employee initiate a visa and work permit application. If the person is already employed in Canada, it allows them to file a work permit in Canada renewal application.